Over 30 years of experience working with all makes and models of vehicle.
Home Start and Recoveries.
Fully equipped with the latest diagnostic equipment.
Specialists in Volkswagen Audi Vehicles.
Car Doctors Nottingham - Repairs
Air Conditioning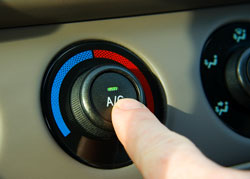 We have the latest technology to recharge your air con system.
We can test for leaks firstly with nitrogen gas manually and if that is not succesfull we have the new uv leak dye test kits to investigate the leakage further.
We can do specialist air conditioning pipe repair to aluminum pipes at a fraction of the cost of a new pipe.
We also can supply and fit condensers and pumps and have the equipment to replenish the system after the repairs.
Nitrogen test £20.00 + VAT
UV Dye Test Kit £10.00 + VAT (also requires a system recharge/re-gas at £44.99 + VAT)
We are now able to re-gas late model vehicles with the new regulation HFO-1234yf gas.
We will happily recharge all vehicle air conditioning systems capable of using the new refrigerant.
Call now for a quotation.
What our customers are saying about us
Outstanding service. I cannot rate them highly enough!
Steve Shaw
Absolutely the best. I will not go anywhere else.
John Biggs
Always great service.
Jenny Brown